YOUR ONE STOP SHOP ON THE GO ON CORNWALL ISLAND
She:kon | Welcome | Bienvenue
EXPRESS GAS IS CURRENTLY CLOSED, We regret any inconvenience this has caused. Express Gas will re-open as soon as possible. Thank you for your patronage and your patience.
Express Gas is located in Akwesasne on Cornwall Island. We are in the middle of two countries, Ontario Canada and Rooseveltown, New York, USA.
We are located on the main route that links the two countries, so you can't miss us! We are open all year round 24/7.
Stop in and get a Touchless Laserwash at our Carwash Express and earn points for a Free Car Wash or in-store items.
Don't forget to come pick up your Propane and a Slushy for your next BBQ.
Daily Diversions / Weather
USE YOUR EXPRESS POINTS CARD ON PURCHASES THAT INCL.: Gas, Diesel, Propane, Off Road Diesel, Fluids, Carpet wash Vacuum, Touchless CarWash, ATM, Cigarettes, Slushies, Pizza, Breakfast Sandwiches, Tea/coffee, sandwiches, & other munchies.
Try our New Touchless Express Carwash

Express Gas
155 Akwesasne International Rd
Akwesasne, ON
(613) 938-8168
Come Visit Us on Cornwall Island

Come Visit Us on Cornwall Island

ExpressGas.ca
all rights reserved © Expressgas.ca
yougurt.Express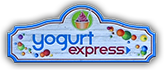 Visit Our Sister Companies
Visit Our Sister Companies


DRdisposal.com
Designed by: Rezdude.ca
DTCtrucking.com